Stump Removal Services in CT
Stump removal can seem like a pretty difficult process, and it can feel like you're fighting a losing battle if you tackle it yourself.
Our expert professional arborists can turn your stump removal experience around in an instant and are glad to get your stump taken care of once and for all – quickly, efficiently, and safely. A stump in your yard takes up plenty of otherwise usable space and creates an eyesore that can easily detract from the beauty of your property. The aesthetic appeal of your yard isn't the only thing that a stump interferes with, either.
Stump removal is a great way to add beauty to your property – We can come out and offer a free estimate – (203) 264-9937.
An unwanted stump can get in the way of property improvements like adding a new flower bed, constructing a new shed, or installing a driveway. There's no reason to let an old stump get in the way of your aspirations, especially when having it removed for good is as simple as placing a phone call! You're sure to appreciate the beauty of your lawn more fully after your stump removal is completed, and you'll be able to move ahead with all of your property improvement plans. There's no reason to wait to get your lawn the way that you want it. You're certain to love our friendly, hardworking, and well-trained professionals, and you'll be able to see right away that they're completely committed to your one hundred percent satisfaction.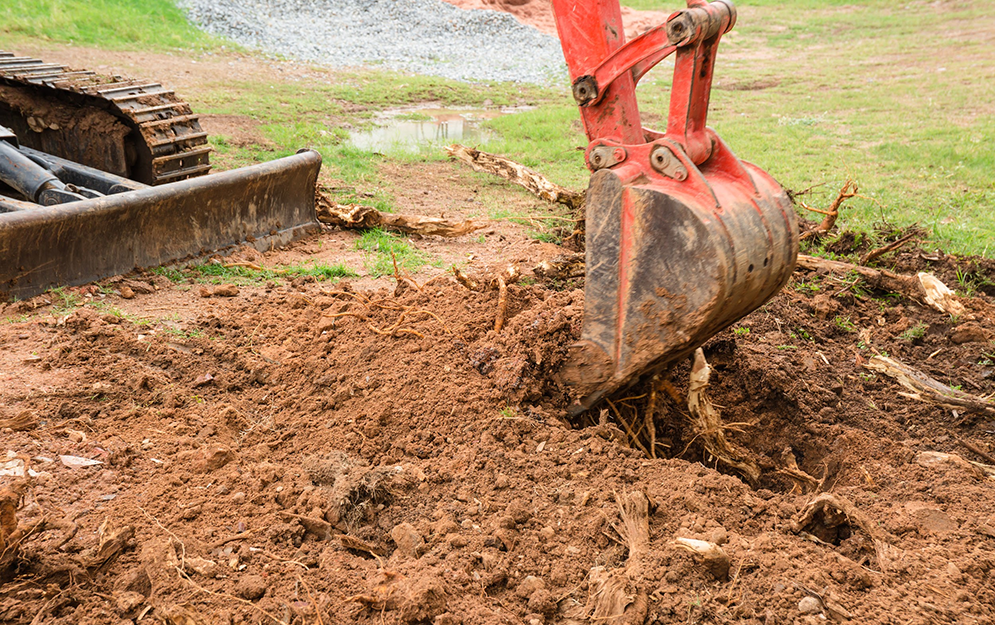 Between their years of experience, their accumulated know-how, and their top-of-the-line equipment, your stump will be a thing of the past in no time flat. When you choose us for all of your stump removal needs, you're choosing an industry-leading company that's dedicated to delivering the best overall customer experience possible. Feel free to give us a call with your questions about our services or capabilities; our knowledgeable and helpful staff are eager to help. Don't wait to get those ugly stumps removed.
Choosing a professional arborist to take care of your stump removal can seem like a shot in the dark, but it's important that you're able to trust the people that you work with. After years of performing a variety of reliable, quality services for people just like you, we're convinced that we've got everything it takes to be the perfect fit for your property's needs. You're sure to be able to tell just how much pride we take in our work, and you'll notice that we work hard to ensure the efficiency and safety of each new project.
We're serious about providing simple, easy, and straightforward experiences to every one of our customers. Our hardworking, talented professionals go to great lengths to deliver thorough, detail-oriented solutions that leave you completely satisfied. Whether it's because of our friendly arborists, our thorough, turnkey services, or our great customer care, you're sure to be happy that you chose Southbury Tree Service.
When it comes to being the best tree service contractor for all of our valued clients, we know that it takes a lot more than the right equipment and the friendliest, most knowledgeable technicians. It takes a real dedication to deliver the absolute best in customer service each and every time. When you choose us for your yard maintenance needs, you're choosing a company that's serious about delivering a great customer experience.
Family-owned and operated for over 40 years, Southbury Tree Service has the right tools and breadth, and depth of knowledge to provide the best solution for your trees. Call us today at (203) 264-9937 to set up a consultation with a certified arborist!
For more information about stump removal services in CT, call Southbury Tree Service at (203) 264-9937.