Storm Damage Cleanup Services in CT
Storm damage cleanup can seem like a huge hassle, especially right after severe weather has wreaked havoc on your yard or property. With the help of our well-trained, professional arborists, there's no reason to stress over your lawn's storm damage.
Storm cleanup is a job that you don't have to worry about – just call us. We'll come out to see your situation and give you a free estimate – (203) 264-9937.
We're glad to make sure that your property gets back into great shape with our storm cleanup crews, and we'll also ensure that it's more thoroughly prepared for inclement weather in the future. There are plenty of reasons why your home's trees can transform into serious hazards during a storm. Weak or dead trees could be uprooted by strong winds and fell into your property, causing damage wherever they land. Overgrown, encroaching trees near your home can come dangerously close to windows, power lines, and phone lines, and could shift around enough during a storm to cause an electrical hazard, break a window, or worse. If your yard has been damaged and littered with dead branches, twigs, leaves, and other debris, then you don't want to wait to get the problem taken care of. When you call us for your storm cleanup needs, you can expect a clean, well-kept-looking yard and trimmed trees that prevent similar catastrophes in the future. We absolutely understand how important your yard is to you, and we work hard to deliver the kind of fast and effective service that has your lawn looking as good as new in no time. You're sure to appreciate our hardworking, professional storm cleanup crew, and you'll notice right away that they work hard to rest your mind at ease. Choosing us to take care of all your storm cleanup needs means working with a company that cares about getting your home back to its original condition and preventing future problems. Feel free to give us a call with all your questions about our services. Our friendly, capable staff are standing by to take your call. Don't wait another minute to get your property cleaned up from a storm.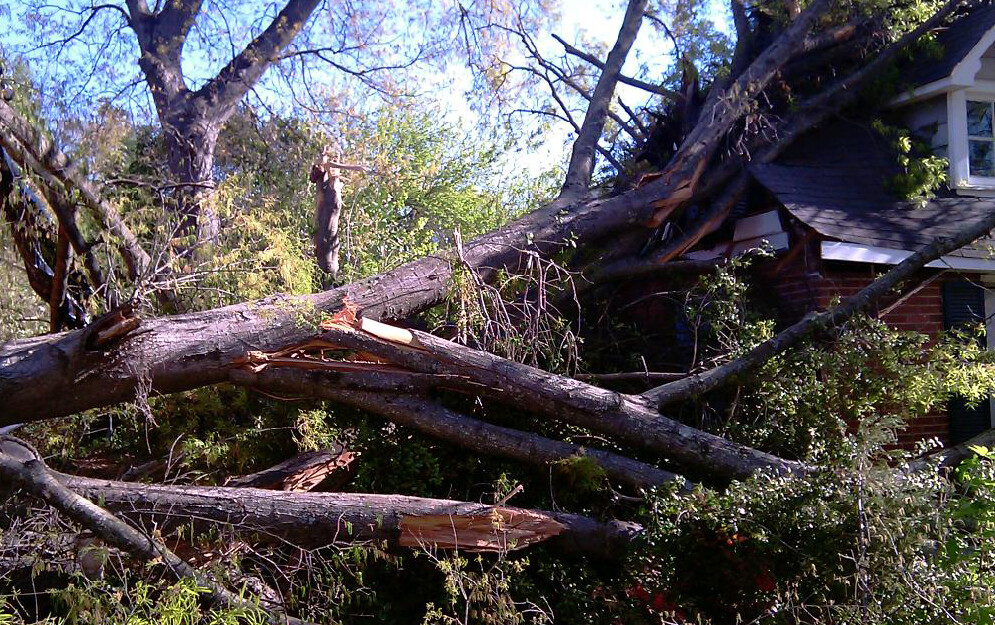 It's important that you feel comfortable with the arborist that you hire to take care of your storm cleanup. At Southbury Tree Service, we do everything that we can to build and maintain the kind of great business relationships that help keep our customer's minds at ease. After years of providing top-quality tree services to people just like you, we're confident that we've got what it takes to ensure that you feel comfortable and confident and that you'll see the results that you're hoping for.
You're sure to notice right away that our hardworking professionals take a lot of pride in their work and value their ability to deliver consistently fast, efficient, and safe service. We do everything that we can to ensure that your experience with us is as simple and easy as it possibly can be. Each one of our various thorough services offers a complete, turnkey solution for your property's needs so that you never have to worry about anything.
We know that it takes a lot more than just having the right equipment and the most knowledgeable, well-trained staff to be the perfect contractor for you. That's one reason that we work so hard to deliver the kind of outstanding customer service that wins your business again and again. Don't wait to get your property cleaned up from a major storm, hurricane, or tornado. Give us a call now to get started! After bad weather, you may find yourself in need of storm cleanup services – When that happens, call us right away for a free estimate.
For more information about storm damage cleanup service in CT, call Southbury Tree Service at (203) 264-9937.